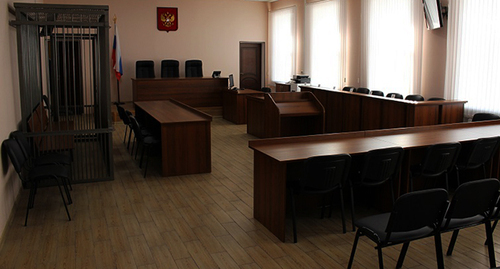 21 January 2023, 05:36
Krasnodar officer to receive monetary allowance for being called up for service during mobilization
Lieutenant Colonel Roman Novikov from Krasnodar, who was called up for service in the course of the partial mobilization, obtained through the court the payment of his monetary allowance for almost a month of military service.
The "Caucasian Knot" has reported that on September 21, Russian President Vladimir Putin announced the partial mobilization in the country. Lawyers point out that militaries will not be able to terminate their contracts until the end of the mobilization, but it is not known for what period it has been announced.
Lieutenant Colonel Roman Novikov was listed in the mobilization reserve. On September 6, he arrived at a military unit for training, and on September 23, he was called up for service. Roman Novikov was sent to a training ground in the Rostov Region, where he was provided with food, but he was not included in the list of the personnel of the motorized rifle division.
On October 17, Roman Novikov was returned to the military registration and enlistment office of the Krasnodar Territory for registration after the completion of the mobilization. The Lieutenant Colonel did not receive payment for a month of his service, and he was credited with only 11,000 roubles for participating in the military training, the "Kavkaz.Realii"* reports.
The lawsuit filed by Roman Novikov was considered by the Krasnodar Garrison Military Court, which recognized that the Lieutenant Colonel had been unfounded refused in monetary allowance.
*Included by the Russian Ministry of Justice (MoJ) into the register of foreign agents.
This article was originally published on the Russian page of 24/7 Internet agency 'Caucasian Knot' on January 20, 2022 at 02:02 pm MSK. To access the full text of the article, click here.
Source: Caucasian Knot