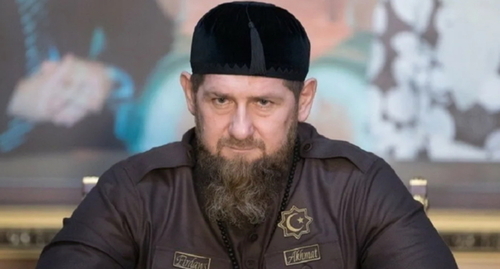 30 January 2023, 22:16
Kadyrov treats students' expulsion for wearing hijabs as fascism
Ramzan Kadyrov has treated the hijab ban, due to which the natives of Dagestan and Chechnya were expelled from the college in Novocherkassk, a manifestation of fascism, and threatened to "take action" for disrespect for Muslim customs.
The "Caucasian Knot" has reported that on January 11, the teachers' council of the Novocherkassk Medical College expelled five female students, including natives of Dagestan and Chechnya, for wearing hijabs at classes. Then, the college claimed that the girls could resume their studies, if they refuse to wear clothes with religious attributes. The girls failed to achieve a dialogue with the bosses of the college, their advocate has noted.
Kadyrov has pointed to the increasing cases of restrictions on wearing religious clothing. "Those who forbid building mosques and wearing hijabs are part of ... fascism. We call on everyone to treat us with respect, or we will be forced to take action," the "Grozny-Inform" has quoted him as saying.
The head of Chechnya has stressed that the Russian state protects Islamic values, and such cases occur "only at individual institutions."
Let us add here that in 2016, women working in state institutions in Chechnya reported that their bosses had obliged them to come to work in hijabs.
Earlier, in 2013, a female employee of the "Grozny" ChGTRK (Chechen State TV and Radio Broadcasting Company) said that the company employees were obliged to come to their workplaces in hijabs.
This article was originally published on the Russian page of 24/7 Internet agency 'Caucasian Knot' on January 29, 2022 at 04:33 pm MSK. To access the full text of the article, click here.
Source: Caucasian Knot