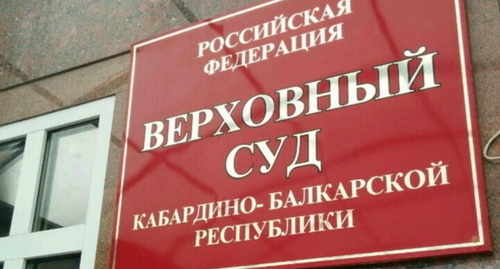 21 March 2023, 16:15
KBR court mitigates sentence to law enforcer for beating up two people
The court of appeal has reduced the sentence and decided to release Beslan Kagermazov, a former policeman from the Prokhladnensky District, who was convicted of beating two persons and extorting a bribe.
On March 17, the Supreme Court (SC) of the Kabardino-Balkarian Republic (KBR) re-examined the criminal case against Beslan Kagermazov, a former policeman, and changed the sentence by freeing Kagermazov from further punishment, a spokesman for the court has informed.
According to the source, the SC decided to limit the punishment to the term already served. Kagermazov spent two years and 10 months in custody.
On December 9, 2021, the court sentenced Kagermazov to 4.5 years in prison, finding him guilty of abuse of power, extortion of a bribe and a fraud.
The verdict states that in June 2017, Kagermazov inspected, in the land plot owned by businessman Bashorov, a tractor without attesting witnesses and drawing up an act. In response to Bashorov's objections, Kagermazov hit him with his fist, causing minor bodily harm.
The court also found Kagermazov guilty of using violence against Verbovsky, a taxi driver, on April 7, 2018. According to the court, Kagermazov drove up to the car driven by Verbovsky and began finding out why he had parked there. Verbovsky drove away, but Kagermazov began pursuing him, and having caught up with the taxi driver, began beating him up, although the latter did not resist. Verbovsky suffered minor bodily harm.
Besides, Kagermazov was accused of extorting a bribe of 300,000 roubles from two suspects in drug possession.
This article was originally published on the Russian page of 24/7 Internet agency 'Caucasian Knot' on March 20, 2023 at 05:38 pm MSK. To access the full text of the article, click here.
Source: СK correspondent