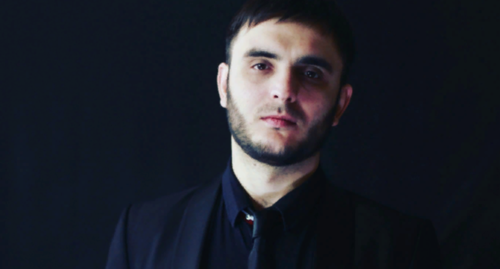 23 March 2023, 19:33
In Grozny, court upholds refusal to investigate torture of actor Debishev
A court considered lawful the investigators' refusal to institute a criminal case on a complaint about torture filed by Chechen actor Timur Debishev, human rights defenders reported.
The "Caucasian Knot" has reported that in September 2022, investigators in Chechnya cancelled the refusal to institute a criminal case on the complaint filed by Timur Debishev. It was for the fourth time already, when the investigators cancelled the decision on the day of the court hearing on the complaint about the refusal to institute a criminal case, the "Team Against Torture"* reported.
In 2018, Timur Debishev, an actor of the Russian Drama Theatre in Grozny, complained that he was tortured by law enforcers. According to Timur Debishev, the law enforcers found his mobile phone number among the contacts of a woman suspected of drug trafficking, tortured him with electric current, and beat him, demanding to give up drug the addicts he knew.
The investigators' new refusal has already become the 13th, and the "Team Against Torture"* tried to challenge the decision, reported Ekaterina Vanslova, the head of the North-Caucasian branch of the "Team Against Torture"*. According to her, the court "did not consider specific issues" about the ineffective check and recognized the investigator's decision as lawful.
The case of Timur Debishev is a typical example of how investigators, when they do not want to institute a criminal case, evade consideration of a complaint in court, emphasizes Oleg Orlov, the co-chair of the Human Rights Protection Centre "Memorial".
The same opinion was also expressed by Svetlana Gannushkina, the chair of the "Civic Assistance Committee"*.
*Included by the Russian Ministry of Justice (MoJ) into the register of foreign agents.
This article was originally published on the Russian page of 24/7 Internet agency 'Caucasian Knot' on March 22, 2023 at 09:15 am MSK. To access the full text of the article, click here.
Source: Caucasian Knot