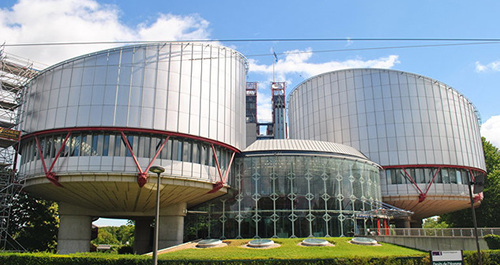 24 March 2023, 19:22
ECtHR obliges Russia to pay compensations to protesters in Southern Russia
The European Court of Human Rights (ECtHR) has ruled on the claims of 15 activists who complained about the disproportionate measures taken by law enforcers during the dispersal of protests, as well as about subsequent arrests and fines. The ECtHR has awarded compensations of EUR 3500-5000 to the participants and organizers of the actions in Astrakhan, Volgograd and Krasnodar, despite the fact that Russia had refused to comply with the ECtHR's decisions.
The ECtHR has published its decisions on the complaints lodged by the participants in peaceful protests in Russia, including on the case "Kudryashova et al versus Russia", the human rights project "OVD-Info"* has reported. The case unites the complaints of 29 applicants, among them Oleg Shein from Astrakhan, who was fined for participating in a march in defence of human rights on June 12, 2012.
The rest of the applicants had been fined or arrested for participating in anti-corruption demonstrations held in Russian cities on March 26, 2017.
Despite Russia's withdrawal from the Council of Europe, decisions of the ECtHR on complaints against Russia will accumulate, Alexander Cherkasov, a human rights defender, has noted. "The time will come when the ECtHR will present the full amount of decisions for the period when Russia wouldn't listen to it," he has stated.
This article was originally published on the Russian page of 24/7 Internet agency 'Caucasian Knot' on March 23, 2023 at 04:18 pm MSK. To access the full text of the article, click here.
Source: Caucasian Knot