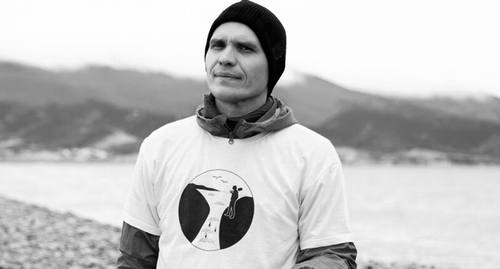 29 May 2023, 20:48
Eco-activist from Krasnodar Territory complains about threats
Sergey Stryapukhin, an eco-activist and a resident of the city of Novorossiysk, who is fighting against filling in the gorge, said he had received threats from an unknown person.
Stryapukhin has been fighting for a year now against filling in the gorge next to the "Green Cape" gardening partnership. According to his story, initially he received a call from a man who introduced himself as the owner of one of the land plots. He uttered threats in the talk.
Then he received a message where he was threatened to hound the dog on him and go to court to claim a large sum of money, the "Kommersant" writes.
Stryapukhin has turned to the Russia's General Prosecutor's Office (GPO) asking to initiate a criminal case on the fact of threats, and also to investigate the issue of how the gorge passed into private hands. He assumes that cottages will be built there "on agricultural lands by filling in with imported soil and garbage the gorges overgrown with dense forestry, including Red Book species."
On May 28, Stryapukhin visited the micro-district where the gorge backfilling is underway. According to his story, the work there has intensified.
This article was originally published on the Russian page of 24/7 Internet agency 'Caucasian Knot' on May 29, 2023 at 04:43 am MSK. To access the full text of the article, click here.
Source: Caucasian Knot