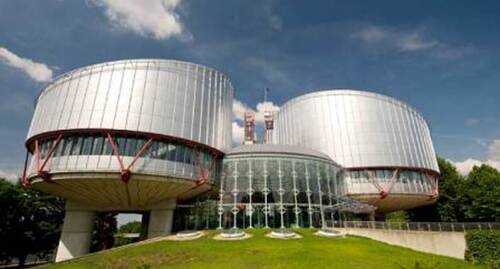 03 June 2023, 14:36
ECtHR awards compensation to activists from Krasnodar Territory and Volgograd
The European Court of Human Rights (ECtHR) obliged the authorities of Russia to pay compensation to six activists from Krasnodar, Sochi, and Volgograd for detentions and arrests after protest actions. Compensation was awarded to activists against the backdrop of the Russian authorities' refusal to comply with the decisions of the ECtHR.
The "Caucasian Knot" has reported that in April 2017, activist Vitaly Nebieridze, who served eight days of arrest for organizing a protest action in Sochi, said that he had to spend the entire term of his arrest in smoking cells, although he asked to be transferred to a cell with non-smoking arrestees. Such treatment of the detainee falls under the article of the European Convention on Human Rights, which prohibits degrading treatment of a prisoner, declared lawyer Mikhail Benyash*. He sent a complaint to the ECtHR.
On June 1, the ECtHR pronounced several decisions on complaints from activists detained at protest actions in Krasnodar, Sochi, and Volgograd.
Vitaly Nebieridze, who was arrested for eight days for participating in a protest action in March 2017, was awarded a compensation of 5000 euros by the ECtHR.
The ECtHR awarded 3500 euros to Dmitry Svitnev and the same amount to Nikolai Saprykin from Krasnodar, who were fined under the article on violation of the rules for holding a rally.
Andrei Zhuzhgov, a resident of Krasnodar, who was detained during a protest action in November 2017 and sentenced to 35 hours of compulsory labour, was also awarded compensation of 3500 euros by the ECtHR.
The same amount of compensation was awarded to Irina Barkhatova, who was fined for participating in an anti-corruption protest action in Sochi in July 2017.
The ECtHR awarded the same amount of compensation to Stanislav Babanov, a resident of Volgograd, who was fined for participating in a protest action in March 2017.
*Included by the Russian Ministry of Justice (MoJ) into the register of foreign agents.
This article was originally published on the Russian page of 24/7 Internet agency 'Caucasian Knot' on June 2, 2023 at 10:12 am MSK. To access the full text of the article, click here.
Source: Caucasian Knot