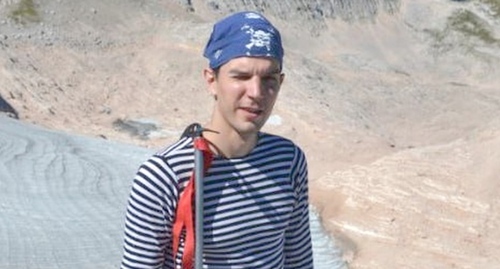 03 June 2023, 19:14
Krasnodar resident's complaint about torture sent to the ICRF
An FSB investigator has sent materials on the application about torture lodged by Oleg Vazhdaev, who is accused within the case of arson of the military commissariat (registration and enlistment office) in Krasnodar, to the Investigating Committee of the Russian Federation (ICRF).
The "Caucasian Knot" has reported that Oleg Vazhdaev was detained on September 29, 2022, and arrested in connection with an attempt to set fire to the military commissariat. The case was opened under the article on the deliberate destruction of property; then, it was reclassified under the terror act article. Alexei Avanesyan, his advocate, claims that Vazdaev set fire to the commissariat to avoid mobilization, and not to commit a terror act.
The advocate has reported that his client complained about electric shock torture. According to Mr Avanesyan, on May 31, the first court session on Vazhdaev's case was held. "He recognizes an attempt to destroy the property; that is, he confessed to committing the arson. There was no ideological basis in his actions," said the advocate, stressing that no one suffered from his client's actions.
Let us remind you that the attempt to set fire to the military commissariat in Krasnodar was undertaken on September 25, 2022. Oleg Vazhdaev was frightened off by Cossacks and policemen, now on duty near military commissariats.
In his attempt to stop the torture, Vazhdaev said that a package containing USD 5000 from those who had ordered the arson was waiting for him at the post office. However, only a small parcel with a pendant (coulomb) was found at the post office. Initially, investigators thought that the pendant was the payment for setting fire to the commissariat.
This article was originally published on the Russian page of 24/7 Internet agency 'Caucasian Knot' on June 2, 2023 at 07:38 pm MSK. To access the full text of the article, click here.
Author: Alexander Stepanov Source: СK correspondent