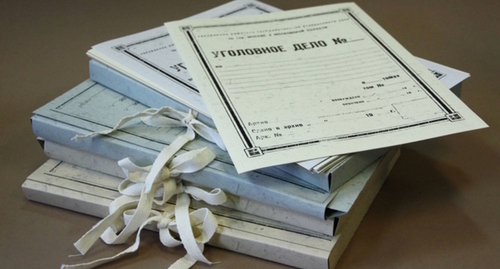 05 June 2023, 23:56
KChR resident claims falsification of his case by law enforcers
Nikolai Kotzeba from the village of Zelenchukskaya, the Karachay-Cherkessian Republic (KChR), convicted of trafficking in explosives, has complained that law enforcers had falsified a criminal case against him. His advocate has stated that some data in his client's case files has nothing to do with reality.
According to investigators, in 2021, an unknown person presented Nikolai Kotzeba with a TNT (trotyl) block, which he hid and then intended to sell to an acquaintance. Kotzeba was found guilty of selling explosives and sentenced to eight years of freedom deprivation.
The advocate has pointed out that the address, where, according to investigators, Nikolai had received the explosive, does not exist; and there were no concrete slabs at the place where he had supposedly kept the block.
Besides, on the day of the alleged sale of the TNT block, Kotzeba was at work, which is confirmed by the data of the mobile operator. The advocate has also pointed out that there are no his client's biological traces on the block itself, and stressed that Kotzeba first pleaded guilty under law enforcers' pressure, but and then refused from these testimonies.
The "Caucasian Knot" has also reported that on June 7, 2020, a resident of Cherkessk announced the falsification of the case against her son, Khamzet Gogov, in the case of drug dealing.
This article was originally published on the Russian page of 24/7 Internet agency 'Caucasian Knot' on June 3, 2023 at 00:23 am MSK. To access the full text of the article, click here.
Source: Caucasian Knot