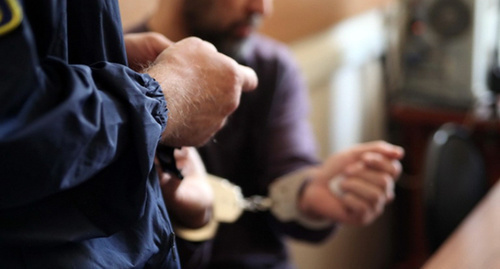 15 November 2016, 10:43
FSB states prevention of terror acts in Ingushetia and Moscow
As reported by the Public Relations Centre of the Russian Federal Security Bureau (FSB), they have detained five members of the grouping associated with the terrorist organization "Islamic State" (IS), banned in Russia, who had been plotting terror acts in Ingushetia and Moscow. Two improvised explosive device (IEDs) having power of 10 kilos of TNT (trotyl) equivalent each were confiscated from the detainees.
"In the territory of the households, where the detainees were hiding, as well as in the hideout, power agents found five firearms, the two above IEDs and various ammunitions," said the FSB spokesman.
According to his story, a criminal case was opened against the detainees on the fact of participation in the activities of a terrorist organization banned in Russia, the TASS reports.
According to the FSB, the leader of the grouping and his five accomplices were killed in a counterterrorist operation (CTO) in Ingushetia in October, the "Interfax" reports.
Full text of the article is available on the Russian page of 24/7 Internet agency 'Caucasian Knot'.