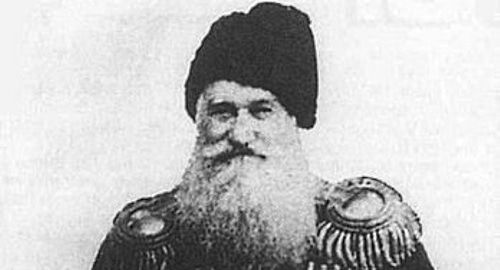 30 September 2019, 16:54
Residents of Grozny criticize idea to name village after the tsar's general
The authorities of Grozny have decided to merge two sections of the Oktiabrsky district and name the new dwelling settlement after General Ortsu Chermoev, a participant in the Caucasian War on the side of the Tsarist Russia. Local residents have criticized this idea.
Ortsu (Artsu) Chermoev (1825-1895) was a Chechen general, a participant in the Russian-Turkish War of 1877-1878, and of the Caucasian War, was awarded the title of the Prince.
"In the Chechen history Ortsu Chermoev is a negative rather than a positive one. He was more 'famous' for taking part in suppressing people's uprising against tsarist authorities in 1877," said Salamu, a resident of Grozny.
Sergei Arutyunov, an ethnologist, has noted that the Caucasian War is still a painful topic, because then "many Circassians, Chechens, Karachais, Lezgins and other innocent Caucasian Muslims were killed."
Mr Arutyunov finds it inappropriate to erect monuments in the Caucasus, or to name cities in honour of those who, although they accomplished feats, were actors of the aggressive policy of the Russian Empire.
Let us remind you that in July, 2019, Chechen MPs approved the renaming of the native village of Ramzan Kadyrov, Khosi-Yurt (Tsentaroi), in honour of his father to Akhmat-Yurt.
This article was originally published on the Russian page of 24/7 Internet agency 'Caucasian Knot' on September 30, 2019 at 01:50 am MSK. To access the full text of the article, click here.
Source: CK correspondents