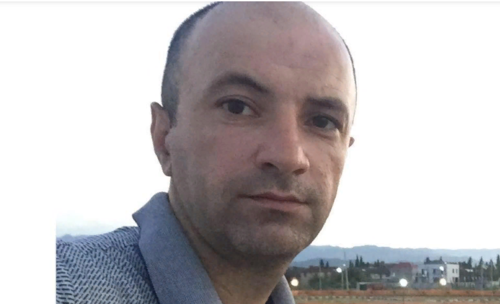 16 August 2022, 08:28
Azerbaijan: opposition party activist arrested for 30 days
Elnur Shakhverdiev, a member of the Astara district branch of the oppositional Republican Alternative (ReAl) Party, has been arrested on charges of drug use. The activist's relatives and a party representative have doubted the credibility of charges, suggesting that Shakhverdiev was persecuted for criticizing authorities.
Elnur Shakhverdiev was first detained on July 14, his brother Ramin Shakhverdiev has stated. "On that day, people in civilian clothes came to our tandoor mini-bakery and said that one of the buyers had complained about us. When my brother appeared, they quickly knocked him down, tied him up and took him away. On July 14, the Astara District Court sentenced him to 30 days of administrative arrest for disobeying the police," the brother told the "Caucasian Knot" correspondent.
According to Ramin, his brother Elnur is being persecuted for his posts on the Facebook*, because after his detention, all his posts from May 25 to July 14 were deleted.
On August 14, the term for Elnur's arrest expired, but he was not released, said Ramin Shakhverdiev. "They arranged a new trial, and my brother was again arrested for 30 days, now under the pretext that he is a drug user. However, this is an absolute lie," Ramin asserts.
Natig Djafarli, a member of the political committee of the ReAl Party, has also doubted the credibility of charges against Elnur Shahverdiev. According to his story, the young man is one of the active members of the Astara district branch of the party.
"Elnur is known for his civil position; he sharply criticizes the country's authorities and speaks about the human rights violations and officials' arbitrariness," Mr Djafarli told the "Caucasian Knot" correspondent.
*On March 21, 2022, the Tverskoi Court of Moscow banned the activities of the "Meta" Company (that owns the Facebook, Instagram and WhatsApp) in Russia because of its extremist activities.
This article was originally published on the Russian page of 24/7 Internet agency 'Caucasian Knot' on August 15, 2022 at 10:06 pm MSK. To access the full text of the article, click here.
Author: Faik Medjid Source: CK correspondent