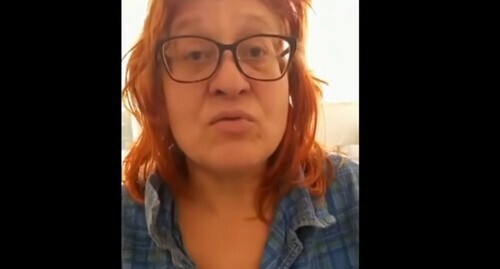 18 November 2022, 23:36
Defence treats sending Krasnodar activist to mental hospital as illegal
Law enforcers had no right to forcibly take Irina Grigorieva, a Krasnodar activist, from home, as the judgement on her psychiatric examination is being appealed against in court, the woman's defence has pointed out. Grigorieva's elderly mother has stated that she was beaten up during her daughter's detention.
The "Caucasian Knot" has reported that on September 10, Irina Grigorieva appealed against the court's judgement to send her for a psychiatric examination. Knarik Arutyunyan, her advocate, has called what is happening as "punitive psychiatry." Irina herself has stated that she is being "mocked at" for her human rights activities in the international movement "Public control over law and order".
In late 2021, Grigorieva was placed in a psychiatric hospital in Krasnodar for almost a month for a forced examination. According to her story, the problems began after she was accused of slandering the judge. On September 7, the court again sent Grigorieva for a psychiatric examination, the reason for which was the criminal case of insulting a judge.
Nina Kargapoltseva, 74, Irina Grigorieva's mother, turned to law enforcement bodies with an application about the beatings that she was inflicted by the people who introduced themselves as policemen. According to the elderly woman, the visitors broke into her house and gave her daughter a complaint and a notice of a psychiatric examination. They pushed Irina into the car and drove away.
This article was originally published on the Russian page of 24/7 Internet agency 'Caucasian Knot' on November 18, 2022 at 12:26 pm MSK. To access the full text of the article, click here.
Author: Kristina Romanova Source: СK correspondent