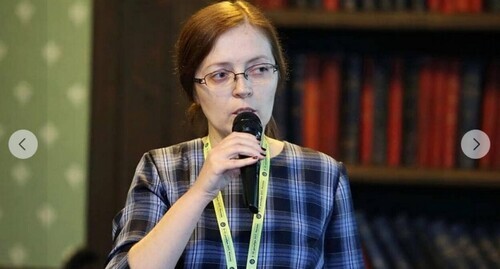 19 November 2022, 15:14
ECtHR accepts complaint against sentence to Kuban activist Antonova
The complaint against the verdict to Yana Antonova, an activist from Kuban (Krasnodar Territory), convicted of taking part in the activities of an undesirable organization, will be considered by the European Court of Human Rights (ECtHR).
In 2020, a Russian court sentenced Antonova to 240 hours of compulsory public work, finding her guilty of participating in the work of "The Open Russia"*, whose activities had been found as undesirable in the country.
Human rights defenders treat the case against Antonova as politically-motivated prosecution. The maximum penalty under the imputed article is deprivation of freedom for one-four years.
If the ECtHR decides in Antonova's favour, she won't be able to enforce it, since Russia has refused to execute the ECtHR's decisions issued after March 15, 2022.
The "Caucasian Knot" has reported that the Russia's refusal to enforce ECtHR's decisions has affected the family of Mardiros Demerchyan, a Sochi resident, who suffered from torture by law enforcers – after the suffered bullying, he cannot work and bears the cost of treatment; his wife needs treatment; and the family has two children growing. Kuri Shirvaniev, a resident of the Chechen village of Selmentauzen, will also receive no compensation under the ECtHR's decision; he was wounded by law enforcers during a counterterrorist operation (CTO) in 2016 and became disabled.
This article was originally published on the Russian page of 24/7 Internet agency 'Caucasian Knot' on November 18, 2022 at 00:09 am MSK. To access the full text of the article, click here.
Source: Caucasian Knot