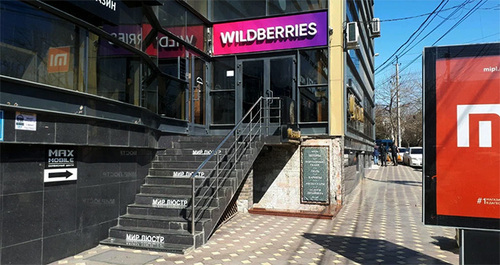 11 March 2023, 03:43
Residents of Dagestan and Chechnya reject version of discrimination in "Wildberries"
When commenting on the information about discrimination against natives of the North-Caucasian Federal District (NCFD) in the "Wildberries" Company, employees of pickup points in Dagestan and Chechnya said that they never encountered prejudice during their employment with the "Wildberries" Company. It is sometimes difficult for people from Northern Caucasus to get a job in Russian companies, notes Saida Sirazhudinova, the president of the Centre for Studying Global Contemporary Issues and Regional Problems "Caucasus. World. Development".
The "Caucasian Knot" has reported that on March 9, the "Wildberries" Company denied the information that residents of Dagestan and Chechnya are prohibited from being hired. Several thousand residents of the mentioned regions work in the logistics complexes of the online platform along, the "Wildberries" Company reports.
The company's statement was voiced in response to a post on the Telegram channel alleging that a native of Dagestan tried to get a job at the "Wildberries" office and was refused by an employee of the marketplace, who referred to his ethnicity.
26-year-old Rashid Shapiev has been working for the "Wildberries" Company in the Kizilyurt District for six months.
"Residents of Dagestan work everywhere here. There is no discrimination against us from the side of the company, as some people write in social media," Rashid Shapiev emphasized.
29-year-old Aminat has been working at a pickup point in the Karabudakhkent District for two years. "I confirm that locals work everywhere here. And who else should work? All are natives of Dagestan," Aminat said.
Umar, an employee of the "Wildberries" pickup point in Grozny, is also surprised by the information about discrimination against people from Dagestan and Chechnya. "I have been working at this pickup point for a year already. Before that, I worked at another pickup point. During this time, I never heard any bad word in my direction. Everything is being built on respect," Umar noted.
This article was originally published on the Russian page of 24/7 Internet agency 'Caucasian Knot' on March 10, 2023 at 02:58 pm MSK. To access the full text of the article, click here.
Author: Roman Kuzhev Source: СK correspondent