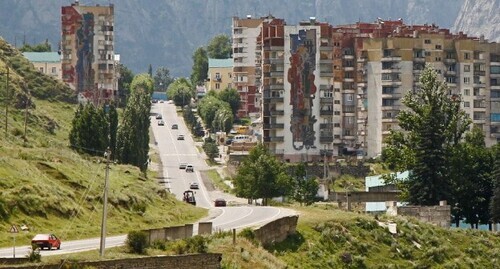 11 March 2023, 21:59
Two KBR women complain about the searches within extremism case
Two women-residents of the city of Tyrnyauz (the Kabardino-Balkarian Republic (KBR)) have sent a complaint to the presidential envoy to the North-Caucasian Federal District (NCFD) about the searches conducted in their apartments. Law enforcers seized their phones and documents, explaining this by the inquiry into an extremism case, the women have complained.
Larisa Baragunova has informed that on March 7, law enforcers came to her with a court order for a search; one of them explained that she was suspected of extremism.
Larisa has explained that she had created a branch of the public organization "USSR Trade Union", which is engaged in protecting citizens' rights. The branch consists of about 100 local residents, but it is not registered with the tax authorities.
According to Baragunova, 95 people have drawn up powers of attorney, according to which she represents their interests in the bodies of power. During the search, her computer, phone and documents of the organization, including the powers of attorney, were seized.
Irina Vorozhbenko is also a member of this organization and believes that she remains a citizen of the USSR, since "no one had asked her consent to the destruction of the Soviet Union."
According to her story, the court ruling states that she is suspected under articles on extremism using the Internet, of a fraud by a group of persons by prior conspiracy, and of the creation of a non-commercial organization the activities of which are associated with inducement to refuse to perform civic duties.
Larisa Baragunova has suggested that she could attract the police's attention by standing up for an 80-year-old woman whom neighbours are trying to evict from her apartment to a nursing home.
The people who treat themselves as USSR citizens are an informal community; they unite in organizations, Alexander Verkhovsky, a human rights defender, has noted. "These people believe that the USSR continues to legally exist, while the Russian Federation, on the contrary, does not," he has explained.
This article was originally published on the Russian page of 24/7 Internet agency 'Caucasian Knot' on March 11, 2023 at 07:55 pm MSK. To access the full text of the article, click here.
Source: СK correspondent