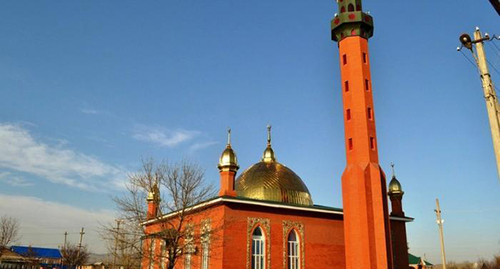 17 August 2023, 20:54
Human rights defenders register law enforcers' activity in Ingush village of Zyazikov-Yurt
In the Ingush village of Zyazikov-Yurt, where a counter-terrorist operation (CTO) legal regime has been in place since April, law enforcers' raids have become more frequent. Law enforcers inspect cars and conduct searches in houses, reports the "Memorial" Centre for Defence of Human Rights.
The "Caucasian Knot" has reported that a road-and-patrol police service (known as DPS) checkpoint was attacked on the border between Ingushetia and North Ossetia on the night of March 28. Six residents of Ingushetia were put on the wanted list. Two of them – Ramazan Eldiev and Movsar Kottoev – were found dead. The wanted men managed to escape from law enforcers twice – on April 3 in Malgobek and on April 5 in Zyazikov-Yurt, while the law enforcers suffered losses. On April 7, Amir Bokov, one of the four wanted men, surrendered to the police, and on the other day, it became known about the detention of Mikail Moshkhoev. Amirkhan Gurazhev and Adam Ozdoev remained on the wanted list.
The CTO legal regime has been in place in the Malgobek District of Ingushetia for the fifth month already.
"A lot of law enforcers arrive in armoured vehicles every day, except for weekends. They block all entrances and exits from the village, check all incoming and outgoing cars, and conduct searches in every yard," the "Memorial" Centre for Defence of Human Rights reports on its website.
According to residents of the village, the law enforcers check some houses very carefully and even look into cabinets.
With such activities, the law enforcers are simply playing for time, one of the local residents believes. "They have the CTO legal regime, and they receive good salaries and travel allowances. Why should they be in a hurry? Well, and the appearance of activity should be demonstrated," said the villager as quoted by the human rights defenders.
Let us remind you that the losses of the law enforcers in Zyazikov-Yurt, including three killed and eight wounded, became the largest number of casualties per day among the law enforcers in Ingushetia after August 2012.
This article was originally published on the Russian page of 24/7 Internet agency 'Caucasian Knot' on August 16, 2023 at 10:40 am MSK. To access the full text of the article, click here.
Source: Caucasian Knot