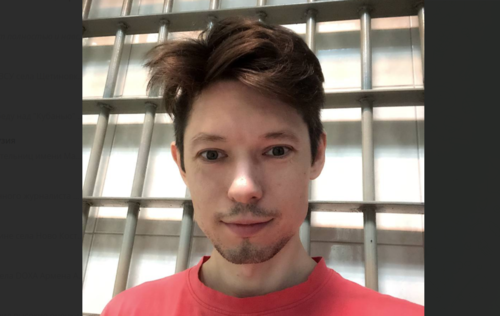 27 August 2023, 21:38
Volgograd painter Kozlov released after two arrests
Filipp Kozlov, a painter from Volgograd, was released from the special detention centre after serving two arrests in a row on charges of disobedience to law enforcers.
The "Caucasian Knot" has reported that on July 29, Philip Kozlov, a street painter, also known under the pseudonym of Philippenzo, was detained at a Moscow airport on his return from Georgia and arrested for 15 days on charges of disobedience to the police. On the 13th day of his arrest, he was taken to court, again accused of disobedience to law enforcers, and re-arrested for 15 days.
Let us remind you that in 2022, a Volgograd court fined Kozlov three times under an article about discrediting the Russian Army for his pacifist graffiti.
Philippenzo's last work before his arrests was a large graphic inscription about Russia, which the painter made in Moscow on the Day of Russia marked on June 12. After that, the police came to his home; and Kozlov decided to temporarily leave the country.
This article was originally published on the Russian page of 24/7 Internet agency 'Caucasian Knot' on August 26, 2023 at 05:34 pm MSK. To access the full text of the article, click here.
Source: Caucasian Knot