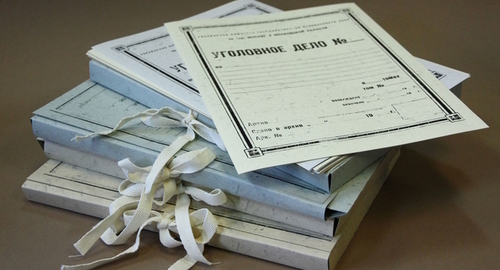 07 September 2023, 19:47
Relatives of "Wagner" fighter from KBR accuse law enforcers of case fabrication
Law enforcers have planted drugs, grenades and weapons on Asker Shortanov, a resident of the Kabardino-Balkarian Republic (KBR), who returned from the special military operation (SMO) zone in Ukraine, where he was a fighter of the "Wagner" Private Military Company (PMC), said his advocate.
Asker Shortanov, 35, was convicted twice. While serving his sentence, he signed a contract with the "Wagner" PMC, after which he went to the SMO zone in Ukraine.
According to Khadjimurad Kazakmurzaev, Asker's advocate, law enforcers detained Shortanov on August 31 and allegedly found two grenades, a revolver, nine rounds of ammunition and almost two grams of narcotic drug in his car. Shortanov was placed into the SIZO (pre-trial prison) for two months, the "Kavkaz.Realii"* project has reported.
The advocate believes that law enforcers had planted weapons and drugs on his client during his detention.
Asker's sister has stated that her brother could not take drugs and weapons out of the SMO zone, as he was at hospital for about five months after being wounded.
The website of the Urvan Court states that in 2012 Shortanov was charged with hooliganism and intentional infliction of minor bodily harm. According to investigators, he stabbed a cafe visitor who made a remark to him. In 2017, Shortanov was sentenced to 15 years in prison for robbery, but after participating in the SMO, he was pardoned.
The "Caucasian Knot" has reported that courts in the republics of Northern Caucasus had used to treat the participation in the SMO zone in Ukraine as mitigating circumstances. Thus, on August 22, it became known that Ibragim Polonkoev, a military serviceman, was sentenced by the Nalchik Garrison Military Court to a fine of 15,000 roubles; and Elbek Makaev, a contract soldier, was sentenced to a conditional imprisonment in cases of drug dealing.
*Included by the Russian Ministry of Justice (MoJ) into the register of foreign agents.
This article was originally published on the Russian page of 24/7 Internet agency 'Caucasian Knot' on September 7, 2023 at 07:49 am MSK. To access the full text of the article, click here.
Source: Caucasian Knot