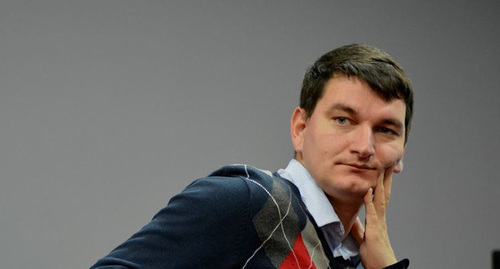 14 September 2023, 16:48
Sochi blogger requests police to return money seized from him during search
Almost six months after his release from a penal colony, Alexander Valov, a blogger from Sochi, still has not succeeded in seeking the return of the money seized from him during a search. Meanwhile, according to Alexander Valov, he intended to use the mentioned money to pay off a fine and compensate for moral damage to MP Yuri Napso.
The "Caucasian Knot" has reported that the Angarsky City Court granted a request of the penal colony administration to establish supervision over Alexander Valov, a former editor-in-chief of the "BlogSochi" website, after his release, which was scheduled for March 31. The judge obliged Alexander Valov not to leave Sochi for two years and to visit a police department twice a month, reported an advocate. In April, Alexander Valov complained that in contradiction to the court's decision, the police did not return his mobile phone and computer seized from him during a search.
On December 26, 2018, the court found Alexander Valov guilty of extorting money from Russian State Duma member Yuri Napso and sentenced him to six years of imprisonment and a fine of 700,000 roubles. In August 2019, the Krasnodar Territorial Court refused to reconsider the verdict.
On September 12, the Sochi blogger appealed to the Investigating Committee of the Russian Federation (ICRF) with a request to find out the whereabouts of 10,000 US dollars and 10,000 euros seized from him during the search conducted in January 2018.
"I never received any answer, not even a formal letter. Therefore, I have to appeal to the Investigating Committee again," claimed Alexander Valov.
The blogger recalled that, in accordance with the court's decision, the money was to be returned to him.
This article was originally published on the Russian page of 24/7 Internet agency 'Caucasian Knot' on September 13, 2023 at 05:34 am MSK. To access the full text of the article, click here.
Author: Kristina Romanova Source: СK correspondent