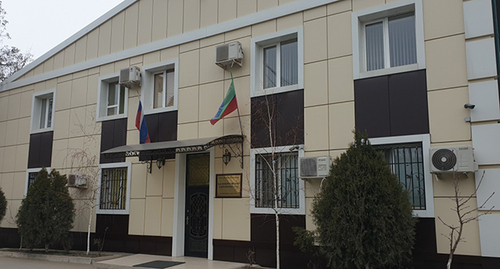 14 September 2023, 23:44
Court refuses to consider Dagestani resident's lawsuit about payments for the wound received in SMO zone
A resident of Dagestan is seeking social benefits for his wound received in the special military operation (SMO) zone in Ukraine. The Khasavyurt District Court has returned to him the lawsuit filed against the military commissariat (registration and enlistment office).
According to Sulaiman Bulachov, at the very beginning of the SMO in Ukraine, he received a shrapnel wound and was transferred to the reserve. In April 2022, he contacted the commissariat with a demand for payments, but still has not received any response, the "Kavkaz.Realii"* project reports.
Bulachov asked the court to recognise that the military commissariat has unreasonably failed to send his documents to the appropriate authorities so that payments could be accrued to him. However, the court returned the lawsuit to the former military serviceman.
The "Caucasian Knot" has also reported that Makhach Gadjimuradov, a military serviceman from Buynaksk, was seriously wounded in the SMO zone in Ukraine and has been in a coma for more than a year. His relatives cannot receive the due payments accrued to him, since they are not able to document their guardianship due to Gadjimuradov's unconscious state.
On August 26, it was also reported that the Tabasaran District Court granted the lawsuit lodged by a local resident, who asked to establish his right to receive payments for a contract soldier who perished in Ukraine.
*Included by the Russian Ministry of Justice (MoJ) into the register of foreign agents.
This article was originally published on the Russian page of 24/7 Internet agency 'Caucasian Knot' on September 14, 2023 at 02:10 pm MSK. To access the full text of the article, click here.
Source: Caucasian Knot