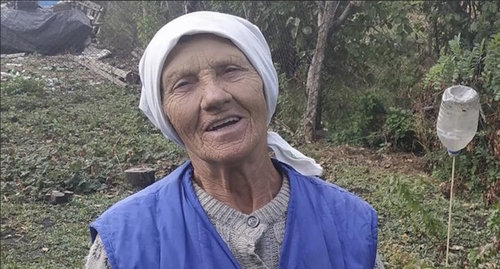 15 September 2023, 23:57
Strasbourg Court recognizes violation of Kuban pensioner's rights
The European Court of Human Rights (ECtHR) recognized that Kuban pensioner Klavdiya Kushnikova suffered after the unjustified use of force by the police, being injured in her home.
A complaint on behalf of Klavdiya Kushnikova was filed to the ECtHR in September 2020. It was claimed that the police used tear gas and also injured Klavdiya Kushnikova while detaining her daughter. The examination recorded a gunshot wound to a Klavdiya Kushnikova's arm, but an investigator did not consider that fact a basis for criminal prosecution of the law enforcers. Courts agreed that the police justifiably used tear gas and traumatic weapons.
The ECtHR ordered the Russia's government to pay Klavdiya Kushnikova compensation in the amount of 26,000 euros.
It should be noted that on June 11, 2022, President Vladimir Putin signed a draft law on non-execution of ECtHR's decisions pronounced after March 15 of the same year. On September 16, Russia ceased to be a party to the European Convention on Human Rights. The ECtHR retains competence to consider applications against Russia filed before the above-mentioned date.
This article was originally published on the Russian page of 24/7 Internet agency 'Caucasian Knot' on September 15, 2023 at 09:01 am MSK. To access the full text of the article, click here.
Source: Caucasian Knot