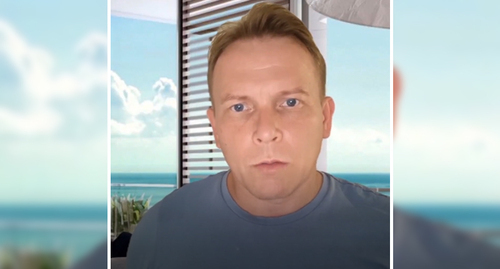 25 September 2023, 23:06
Adoptive father of singer Dani Milokhin complains of pressure from Anapa authorities
The city administration of Anapa has demanded to demolish two houses and to close the store, while local advocates are afraid to take on this case, Dmitry Tyulenev, the adoptive father of Danya Milokhin, a singer, has complained. In their turn, Anapa authorities assert that their demands are justified by the results of the conducted check.
According to Dmitry Tyulenev, some time ago a police squad came to him to allegedly serve a summons to the military commissariat (registration and enlistment office) to Milokhin. The Anapa authorities filed a lawsuit against him for violating construction standards during the construction of the house, although they had neglected the fact earlier. "The house was built in 1940 ... Now, violations have suddenly appeared; and the administration is demanding that we demolish two residential buildings – my parents' and mine," Mr Tyulenev has explained, adding that local advocates don't want to defend him. "They understand the threats ... They've closed our store, our only source of income," he explained and asked his followers on the Instagram* for legal help.
Some commentators sided with Milokhin and Tyulenev, while others demanded from Danya Milokhin to go to the special military operation (SMO) zone in Ukraine.
The Anapa administration claims that Tyulenev's land plot is being used not for the declared purpose, the "Kommersant" writes.
Danya Milokhin was criticized for singing the Ukrainian anthem during a live broadcast in the social network of his Kyiv colleague, Arthur Babich.
The "Caucasian Knot" has also reported that Alexander Nozdrinov, a journalist from the Krasnodar Territory, was earlier charged in a criminal case with disseminating fake news about the Russian Army. On September 16, the state prosecutor demanded nine years in colony for him.
*On March 21, 2022, the Tverskoi Court of Moscow banned the activities in Russia of the Meta Company, owning the Facebook, Instagram, and WhatsApp, in connection with extremist activities.
This article was originally published on the Russian page of 24/7 Internet agency 'Caucasian Knot' on September 24, 2023 at 10:02 am MSK. To access the full text of the article, click here.
Source: Caucasian Knot