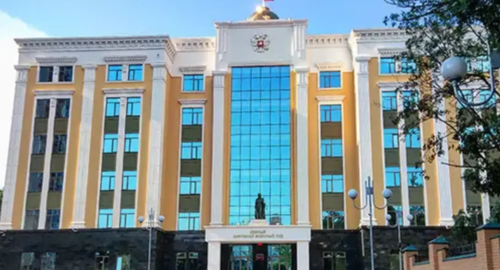 27 September 2023, 22:54
Rights activists find testimonies in Batykaev's case proofless
The testimonies of victims in the death case of Pskov paratroopers are used in every criminal case on this incident, and are not related to a specific defendant. Human rights defenders have stated this when commenting on testimonies at the trial of the case of Alavdi Batykaev, a native of Chechnya.
The "Caucasian Knot" has reported that Alavdi Batykaev, 63, a resident of Grozny, was accused of attacking Pskov paratroopers in 2000. The testimonies of secret witnesses are contradictory and not credible; and there are no objective proofs of Batykaev's guilt, the "Memorial" Centre for Human Rights Defence has stated.
During two court sessions, testimonies of 47 victims were read out; 62 more ones are left. Similar testimonies were presented in almost all criminal cases initiated against natives of Chechnya on charges of participating in the attack on paratroopers. People repeat the official version or talk about the lives of their relatives before the incriminated events, the above "Memorial" Centre.
Thus, Shukaev, one of the victims, said in September 2011 that his son had his military service in Ukraine, and then served under a contract in the parachute regiment in Pskov. In February 2000, his son told him that he was heading to Chechnya. He learned about the death of his son on TV after seeing the lists of those who had perished. Later, he learned from the media that the 6th company encountered militants in the area of the village of Ulus-Kert, Shatoi District, a battle started; and almost all the paratroopers perished.
This article was originally published on the Russian page of 24/7 Internet agency 'Caucasian Knot' on September 26, 2023 at 07:44 pm MSK. To access the full text of the article, click here.
Source: Caucasian Knot