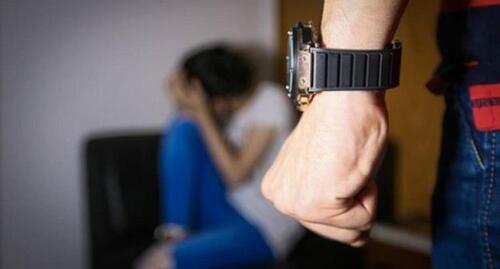 18 November 2023, 16:55
Human rights defenders treat report on victims of domestic violence in Northern Caucasus as relevant
When commenting on their colleagues' report on victims of violence in Northern Caucasus, human rights defenders have noted that among the regions of the North-Caucasian Federal District (NCFD), the problem with evacuation of victims of domestic violence is most acute in Dagestan, Ingushetia, and Chechnya, since in those republics, the authorities and the law enforcement bodies take the side of family aggressors. The human rights defenders have pointed out that in Kabardino-Balkaria and Karachay-Cherkessia, law enforcers are less involved in persecuting victims of domestic violence.
Among all the regions of Northern Caucasus, it is most difficult to evacuate people from Chechnya, since it is the most closed republic, and violence in it is encouraged by the authorities and integrated into society, notes Alexandra Miroshnikova, the press secretary for the "SK SOS Crisis Group"*. According to the human rights defender, there is no tendency for the situation to improve.
"On the contrary, we document that violent practices from one republic easily spread to others. The practice of returning girls based on false allegations of crimes began around 2022, and perhaps the most striking example is the story of four sisters from Dagestan who were detained on the border with Georgia with an attempt to return them back to their native republic, allegedly because of a complaint about theft ... Now such practice is used in both Chechnya and Ingushetia," stated Alexandra Miroshnikova.
Lydia Mikhalchenko, an activist from the "Caucasus Without a Mother" organization, emphasizes that situations when mothers and their children are separated are mainly documented in Dagestan, Ingushetia, and Chechnya. There are also such cases in Kabardino-Balkaria and Karachay-Cherkessia, but, according to Lydia Mikhalchenko, there are "much fewer of them" there.
When describing the general situation with domestic violence, Lydia Mikhalchenko has noted there are trends towards an increase in violence against women, because "the police in the regions mentioned in the report are not even close to dealing with the problem."
*Included by the Russian Ministry of Justice (MoJ) into the register of foreign agents.
This article was originally published on the Russian page of 24/7 Internet agency 'Caucasian Knot' on November 17, 2023 at 10:17 am MSK. To access the full text of the article, click here.
Author: Alexander Stepanov Source: СK correspondent