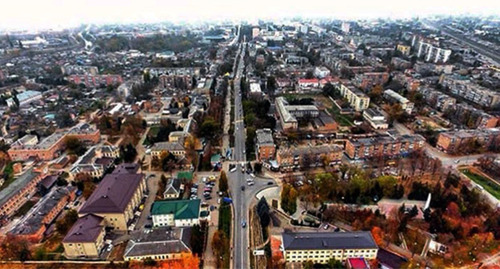 18 November 2023, 23:57
Lawyers and rights defenders criticize arson version of commissariat in Prokhladny
Lawyers and human rights defenders have found distrustful the version that instructions from some curator were found in the phone of the person detained for setting fire to the military commissariat (registration and enlistment office) in the town of Prokhladny. They have explained that such evidence allows investigators to reclassify the case to a more grave crime.
On November 14, a fire occurred in the building of the military commissariat located in Prokhladny. According to sources, a resident of Kabardino-Balkaria suspected of making the arson was detained; and correspondence with some "curator" was found in his phone. The "curator" demanded to set the commissariat on fire and sent instructions for making a Molotov cocktail.
After the announcement of mobilization, arsons of military commissariats have repeatedly occurred in other regions of Southern Russia. Thus, on September 29, 2022, Oleg Vazhdaev, a Krasnodar resident, was detained at an attempt to arson the military commissariat. The court sentenced him to six years in penal colony. After his detention, he complained of torture.
It is surprising that the alleged arsonist was found with a phone containing correspondence with some "curator", Artyom Mugunyants, a military lawyer, told the "Caucasian Knot" correspondent. According to Artyom's story, there is a tendency to tighten punishments for setting fire to military commissariats.
The more violations of conscripts' and mobilized people's rights are committed, the more arsons of military commissariats occur, another military lawyer has suggested, finding it strange that instructions were found in the suspect's phone. "I'm sure not all arsonists are so stupid," he said.
Elena Popova, the coordinator of the "Movement of Conscious Objectors to Military Service", has doubted the version of the correspondence with the "curator". In her opinion, these versions are invented in order to increase the sentence.
Elena is sure that there is no point in setting fire to military commissariats. "Instead, educating people about how not to be recruited, how to save people who had the misfortune of ending up in the army has more practical benefits," she has emphasized.
This article was originally published on the Russian page of 24/7 Internet agency 'Caucasian Knot' on November 18, 2023 at 12:58 pm MSK. To access the full text of the article, click here.
Author: Roman Kuzhev Source: СK correspondent