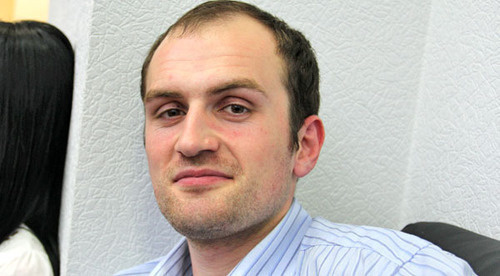 15 August 2014, 16:11
ID for KBR of ICRF finds sign of injection on Timur Kuashev's body
At present, forensic experts are not yet able to draw any opinion on the causes of death of journalist Timur Kuashev in Nalchik. However, the experts have found on his body a sign from an injection, said Valery Ustov, the head of the Investigating Department (ID) for the Kabardino-Balkarian Republic (KBR) of the Investigating Committee of the Russian Federation (ICRF). According to his story, in the coming days, the ICRF will appoint a forensic examination to be conducted in Moscow.
The "Caucasian Knot" has reported that the forensic examination initially showed no signs of violent death, and family members of the deceased journalist agreed to an autopsy.
KBR's experts have conducted a significant amount of work, they have appointed all possible examinations, including a genetic examination; however, they are not yet ready to give opinions on the causes of the journalist's death, said Valery Ustov, the head of the above ID of the ICRF for the KBR. If a murder has been committed, then it is unique for the republic, Valery Ustov stated.
Let us remind you that in May 2014, Timur Kuashev complained about threats from a policeman after the journalist had been detained in Nalchik at the mourning procession dedicated to the 150th anniversary of the end of the Caucasian War. The journalist's colleague Abdulla Duduev, an editor of the magazine "Dosh", has also stated that Timur Kuashev had been watched.