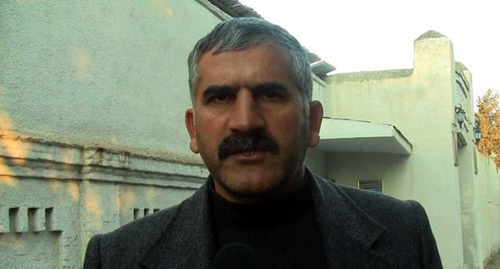 04 July 2015, 17:10
Azerbaijani Bar Association suspends powers of Alaif Gasanov
The decision to suspend the powers of the lawyer Alaif Gasanov, a former advocate of the rights defender Leyla Yunus, was made by the Presidium of the Bar Association of Azerbaijan.
The "Caucasian Knot" has reported that on September 21, 2014, the newspaper "Azadlyg" published an open letter of Leyla Yunus, in which she complained of the pressure put on her by Nuriya Guseinova, one of her cellmates. Then, Leyla's advocate Alaif Gasanov confirmed the authenticity of her letter.
In her turn, the above Nuriya Guseinov filed a lawsuit as a private prosecution against Gasanov demanding to bring the lawyer to criminal liability for insulting her. On November 6, 2014, the court found Gasanov guilty under the article of "insulting" and sentenced him to 240 hours of public works.
According to Gasanov, on July 3, he learned about the decision of the Bar to suspend his powers in connection with the above sentence. Gasanov said that "from the very beginning, the criminal case was biased."
"I'm punished for my defending political prisoners," Gasanov said.
The lawyer also said that since June 22, at the request of Leyla Yunus, he is no longer her advocate.
Full text of the article is available on the Russian page of 24/7 Internet agency 'Caucasian Knot'.
Author: Faik Medzhid Source: CK correspondent