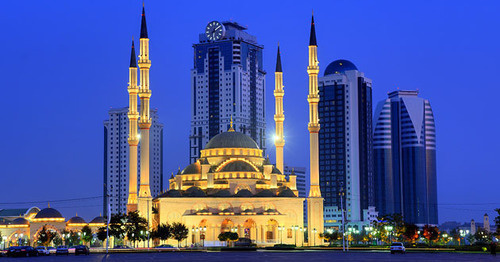 05 April 2017, 16:05
Fifteen LGBTs ask evacuation from Chechnya
The publication in the "Novaya Gazeta" has prompted a response from members of the gay community of Chechnya, the "Russian LGBT-network" reports.
The "Caucasian Knot" has reported that on April 1 the "Novaya Gazeta" wrote about mass detentions in Chechnya of men suspected of non-traditional sexual orientation. On April 4, the newspaper reported that the city of Argun hosts a "secret prison" for such people.
The "Russian LGBT-network", which announced its readiness to evacuate persecuted persons from Chechnya, has received 15 applications from Chechnya since the publication of the press release.
A female employee of the network has added that "the decision to evacuate someone abroad or elsewhere in the Russian Federation is decided in each case individually."
Let us remind you that Alvi Karimov, the press secretary of the head of Chechnya, has treated the publication of the "Novaya Gazeta" as an "absolute lie," and Magomed Deniev, the head of the press service of the Chechen MIA, as "a Fools' Day joke."
Full text of the article is available on the Russian page of 24/7 Internet agency 'Caucasian Knot'.
Source: CK correspondent