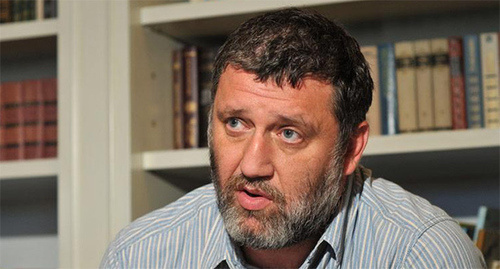 18 April 2017, 14:11
Writers call on to investigate threats against journalists voiced in Chechnya
More than 60 writers, translators, and journalists have signed a statement of solidarity with the newspaper "Novaya Gazeta" and the "Echo of Moscow", which received threats from Chechnya in connection with publications about the persecution of members of the LGBT community in the republic.
The "Caucasian Knot" has reported that on April 13, the "Novaya Gazeta" reported that in Chechnya, the adviser to the Chechen leader and theologians openly call for violence against journalists of the newspaper "Novaya Gazeta" after the publication of the materials about the persecution of gays in Chechnya.
The activists who signed the statement of solidarity believe that the right to have an opinion and express it is an inalienable right of citizens.
According to journalist Sergey Parkhomenko, this is the first action of a large group of active citizens who intend to establish an association to protect freedom of speech in Russia.
Vladimir Voinovich, Vladimir Sorokin, Lyudmila Ulitskaya, Grigory Chkhartishvili and more than 60 others have called on the law enforcement agencies and the Prosecutor's Office to give a legal assessment of the actions "aimed at inciting hatred against journalists who perform their professional duties." The statement also demands "to resolutely stop attempts to replace the legal basis of the Russian Constitution with vestiges of customary law or religious dogmas."
Full text of the article is available on the Russian page of 24/7 Internet agency 'Caucasian Knot'.