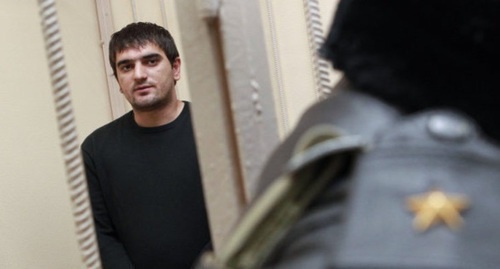 01 August 2017, 21:29
Aslan Cherkesov complains about torture and beatings in colony
Aslan Cherkesov has told Aindi Isaev, his advocate, about his torture at one of the colonies of the Krasnoyarsk Territory.
Aslan Cherkesov's statement asserts that on July 13, during the morning check, seven colony employees "took him to a room not equipped for carrying out searches and without a video surveillance camera," where, as stated by Cherkesov, "he was forced to undress completely."
"During the search, they attacked me as a crowd, began wringing my hands, shouting that I was resisting them, whereas I rendered no resistance," Mr Cherkesov's statement reads.
"They began punching me in my face and head; they knocked me off my feet and began kicking my ribs, arms, legs, and even my head and face, until it was dark in the eyes," the prisoner has stated.
Aslan Cherkesov has added that colony employees "began tattering his hair and beard against his will."
"I can't say for sure how long it all lasted, since, apparently, I lost consciousness," the prisoner has stated.
Later, at the medical unit, as he reports, "they gave him some painkiller pills, and that's all." Cherkesov claims that he was beaten daily for 11 days in a row.
A copy of Aslan Cherkesov's appeal is available at the "Caucasian Knot". His relatives also gave a copy thereof to the Kabardino-Balkarian Human Rights Centre.
Full text of the article is available on the Russian page of 24/7 Internet agency 'Caucasian Knot'.
Author: Lyudmila Maratova Source: CK correspondent