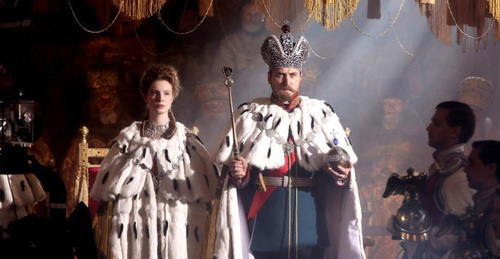 09 August 2017, 15:27
Dagestan joins request to ban film "Matilda"
Anatoly Karibov, First Deputy Prime Minister of Dagestan, has asked to exclude the republic from the rental certificate for screening the film "Matilda". The Russian Ministry of Culture has stated that to make exceptions for certain regions is not in its competence and suggested that the authorities of Chechnya and Dagestan will decide for themselves whether to ban the film or not.
The "Caucasian Knot" has reported that Chechen leader Ramzan Kadyrov appealed to Vladimir Medinsky, Russian Minister of Culture, with a request to exclude Chechnya from the rental certificate for screening the film "Matilda".
Natalia Poklonskaya, a State Duma deputy, spoke against the screening of the film. According to the State Duma deputy, the image created in the film "Matilda" does not correspond to the image of the emperor, canonized by the Russian Orthodox Church.
"Tens of thousands of people professing various religions ask not to allow a public screening of the film. They treat it as an insult to the believers' feelings and desecration of shrines and history of Russia," stated Anatoly Karibov in his letter as quoted by the "Chernovik" (Draft).
According to Vyacheslav Telnov, the chief for the Department of Cinematography at the Ministry of Culture, the Ministry issues a rental certificate "throughout the Russian Federation, and the regions themselves decide whether to show a film or not."
Film director Alexei Uchitel has invited the Chechen leader to watch the film and expressed the hope that Ramzan Kadyrov will be able to form his opinion about the film before banning its screening, the "Kommersant" reports.
Full text of the article is available on the Russian page of 24/7 Internet agency 'Caucasian Knot'.