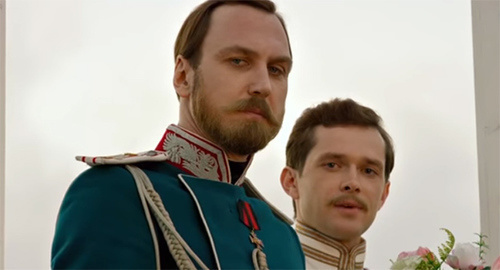 09 August 2017, 03:12
Russian Ministry of Culture agrees to ban film "Matilda" in Chechnya
Chechen leader Ramzan Kadyrov has demanded to ban the screening in the republic of the film "Matilda" directed by Alexei Uchitel. The Russian Ministry of Culture has stated that "Chechnya has a right for that."
"Tens of thousands of people professing various religions ask not to allow a public screening of the film in the Russian Federation. They treat it as a mockery of the believers' feelings, insult of their religious feelings and humiliation of human dignity, as well as desecration of shrines and centuries-old history of the peoples of Russia," states a believers' appeal as quoted by the "Komsomolskaya Pravda".
According to Ramzan Kadyrov, Muslim warriors of the Caucasian equestrian division, who participated in battles of World War I, voluntarily swore allegiance to Nicholas II of Russia and remained loyal to him.
The press service of the Russian Ministry of Culture has announced that the Ramzan Kadyrov's wish will be taken into account.
The film "Matilda" tells a story about the fate of ballerina Matilda Kshesinskaya, with whom future emperor Nicholas II was in love. Natalia Poklonskaya, a State Duma deputy, spoke against the screening of the film and requested the General Prosecutor's Office to check it. According to the State Duma deputy, the examination has found out that the image created in the film "Matilda" does not correspond to the image of the emperor, canonized by the Russian Orthodox Church.
In 2015, cinemas in the North-Caucasian Federal District (NCFD), including Chechnya, waived the screening of the erotic film "50 Shades of Gray".
Full text of the article is available on the Russian page of 24/7 Internet agency 'Caucasian Knot'.