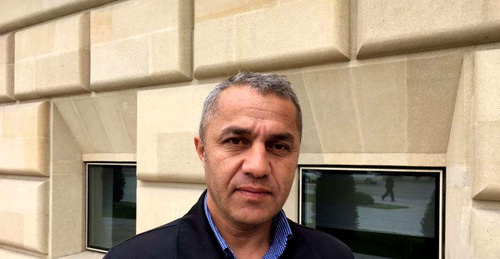 09 August 2017, 18:53
Man sentenced in "Nardaran case" complains about torture in prison
Advocate Yalchin Imanov has appealed a complaint to the Prosecutor's Office and the Azerbaijani Ombudsman' administration about torture at the Gobustan prison of Abbas Guseinov, the deputy head of the movement "Muslim Unity".
The "Caucasian Knot" has reported that on July 20, the Baku Court of Appeal (BAC) upheld a verdict in the case of the riots in the Nardaran village. In particular, Talekh Bagirzade, the leader of the movement "Muslim Unity" and Abbas Guseinov were sentenced to 20 years of imprisonment.
In November 2015, seven people, including two law enforcers, fell victim to a special operation held in the Nardaran village.
According to Yalchin Imanov, he saw many bruises on the body of Abbas Guseinov, who was placed to a prison punishment cell until August 13. Besides, Abbas Guseinov also limps and cannot sit.
Abbas Guseinov noted that the prison chiefs and ordinary warders were involved in torture.
According to Yalchin Imanov, on July 20, after a protest action in court, Abbas Guseinov was placed to a punishment cell for seven days. Two days later, Abbas Guseinov and Jabbar Jabbarov, another man also sentenced in the "Nardaran" case, were taken to the Gobustan prison. There, Abbas Guseinov "was beaten with a baton and imprisoned in a punishment cell, where he stayed until July 29".
After that, Talekh Bagirzade spent 9 days in a punishment cell, from July 30 until August 7.
"Talekh Bagirzade felt ill because of the hot weather, and other prisoners expressed their indignation with the administration's refusal to call a doctor. Talekh Bagirzade was treated as a cause of discontent and placed to the punishment cell," the defender has added.
Full text of the article is available on the Russian page of 24/7 Internet agency 'Caucasian Knot'.
Author: Faik Medzhid Source: CK correspondent