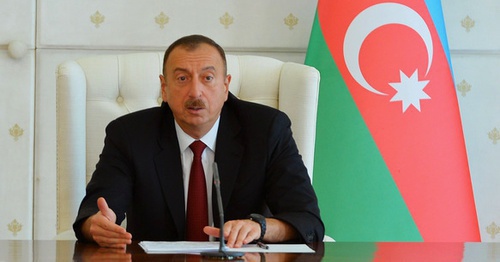 05 September 2017, 15:49
OCCRP: Azerbaijan used "black cash" for lobbying in Europe
In 2012-2014, Azerbaijani ruling elite used to bribe, through fictitious companies, politicians who lobbied Azerbaijan's interests in the European Union (EU). This is stated in the report of the Organized Crime and Corruption Reporting Project (OCCRP); however, the press service of President Ilham Aliev has stated that he and his family have nothing to do with money laundering and bribes.
The "Caucasian Knot" has reported that in June 2016, it became known that in Italy Luca Volonte, the former head of the faction of the European People's Party at the Parliamentary Assembly of the Council of Europe (PACE), was accused of receiving 2.39 million euros for supporting Azerbaijani officials. The PACE Deputies also demanded from Pedro Agramunt, the chair of the PACE, to resign after his meeting with Syrian President Bashar al-Assad, a visit to a Russian military base, and because of the scandal connected with Azerbaijan.
According to the OCCRP, Azerbaijani authorities used companies, registered in Great Britain, for laundering 2.9 US billion dollars. According to the newspaper Guardian, these companies were Metastar Invest, Hilux Services, Polux Management and LCM Alliance. They worked with the Estonian branch of the Danske Bank from Denmark.
The OCCRP's report also mentions Luca Volonte.
Full text of the article is available on the Russian page of 24/7 Internet agency 'Caucasian Knot'.