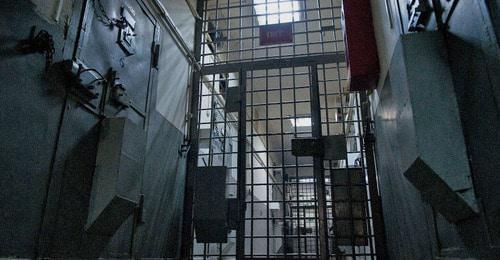 26 February 2018, 15:59
Resident of Nalchik identifies law enforcers who tortured him
None of the five law enforcers indicated by the resident of the Kabardino-Balkarian Republic (KBR) as his torturers, has not been dismissed, the Committee against Torture (CAT) has stated today.
The above resident appealed to rights defenders back on December 15, 2017, stating that on June 2, 2017, armed law enforcers came to his apartment, "without any explanations, they handcuffed him, put a black plastic bag over his head and took him away with them," the CAT has reported today.
"They demanded from him to sign 'a confession of committing a theft.' According to the man, after he refused to defame himself, they tortured him with some electricity generator."
According to the CAT, on June 5, 2017, the man submitted his application to the Investigating Committee of the Russian Federation (ICRF) complaining about the use of electric current to torture him. On July 8, 2017, a criminal case was opened against one of his torturers, but later no investigative actions involving the victim were held.
In January and February 2018, the man recognized five of the law enforcers, who had tortured him. In total, as he said, there were nine of them. "Several more confrontations have been appointed for the near future; however, we are worried by the fact that there is still only one suspect in the case (...), and even he has not been removed from his work; while the others are not even regarded as suspects," Magomed Alamov, a lawyer of the CAT, has noted.
Full text of the article is available on the Russian page of 24/7 Internet agency 'Caucasian Knot'.