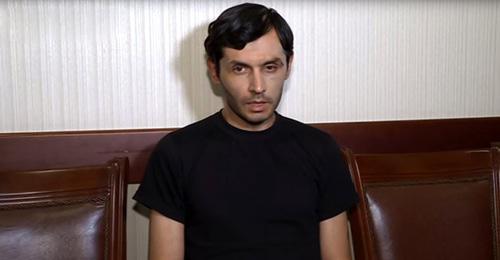 06 July 2018, 23:24
Law enforcers treat attack on Ganja Mayor as a terror act
Yunis Safarov, who attacked Elmar Veliev, the head of the Azerbaijani city of Ganja, planned to assassinate a number of well-known government officials to sow panic and seize power, the Azerbaijani power agencies report today.
The "Caucasian Knot" has reported that in the evening on July 3, Elmar Veliev was wounded as a result of an armed attack. The shooter was detained and identified as Yunis Safarov, a resident of Ganja, born in 1983.
During the investigation, it was found that the crime committed by Yunis Safarov was a "terror act planned in advance," reports the statement jointly released by the press services for the Ministry of Internal Affairs (MIA), the General Prosecutor's Office, and the State Security Service of Azerbaijan.
According to the statement, in 2016, Yunis Safarov, a native of Ganja and a Russian citizen, arrived in Iran and lived in the city of Qom for 8 months. "During that period, he was trained in the armed forces in the territory of Syria," reported the law enforcement bodies as quoted by the "Caucasian Knot" correspondent.
According to the law enforcement bodies, in January 2018, Yunis Safarov watched Elmar Veliev, but he raised the interest of the police, shot at a policeman and managed to escape.
Yunis Safarov pursued the goal of "establishing an Islamic state governed by Sharia law in Azerbaijan, and for his goal, he planned to assassinate a number of well-known government officials with a view to provoking chaos and panic in the country and seizing power," announces the statement jointly released by the Azerbaijani power agencies.
This article was originally published on the Russian page of 24/7 Internet agency 'Caucasian Knot' on July 6, 2018 at 06:34 pm MSK. To access the full text of the article, click here.
Author: Faik Medzhid Source: CK correspondent