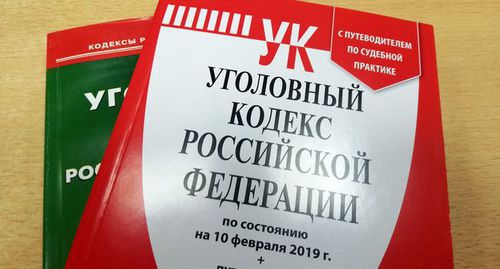 28 April 2020, 13:14
"Syndicate-100" treats law on fakes as pressure on journalists
Authorities have begun actively using the coronavirus pandemic for putting pressure on independent mass media, says the statement made by the "Syndicate-100" Association of Russian Editions posted today.
"The epidemic and the economic crisis have become a test for everyone. This time requires from the society and each person to take responsible actions, which is possible only under mutual trust, at least minimal one. And such trust can and should be based on the maximum awareness of what is happening," says the journalists' appeal posted on the "Caucasian Knot".
Media professionals state in their appeal that the function of the media is to tell about what is really happening. Journalists often point to culprits of problems - specific people who are empowered, but fail to cope with their duties "either because of incompetence, or for other reasons." "Therefore, the epidemic is already actively used to put pressure on journalists. Authorities are talking to media by using military terminology and direct threats. The hastily adopted law on criminal liability for spreading fakes about coronavirus is one of the pressure tools," the authors of the appeal assert.
Journalists believe that "in this case, the legislation and enforcement thereof are directed not against fake information," but "against information as such." "Today, as never before, independent media need public support. The price of every independent publication strangled today is in people's lives," the appeal says.
The "Syndicate-100" arose in February this year, when, at the initiative of the "Novaya Gazeta" newspaper, 25 Russian editions (the "Caucasian Knot" inclusive) united in order to independently cover the country's problems and simultaneously publishing materials on sensitive socially significant topics, the "Interfax" wrote on February 29.
This article was originally published on the Russian page of 24/7 Internet agency 'Caucasian Knot' on April 28, 2020 at 10:03 am MSK. To access the full text of the article, click here.