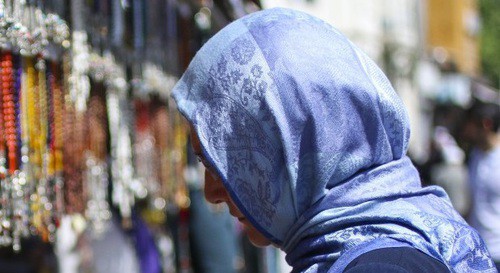 07 May 2020, 09:32
Rights defenders rebuke authorities for conniving female circumcision in Ingushetia
Some communities in Ingushetia are practicing the prohibited practice of female genital mutilation, while the authorities are not serious enough about this problem, human rights defenders have stated. The mutilating women's surgeries are inadmissible, residents of the republic believe.
The "Caucasian Knot" has reported that on May 5, Oksana Pushkina, a Russian State Duma MP, promised to check information that appeared in social networks about female circumcision in a children's clinic in Magas.
Female circumcision is prohibited in Ingushetia, an employee of the Ingush branch of the "Roszdravnadzor" (Russian Federal Service for Surveillance in Healthcare) has stated.
Saida Sirazhudinova, President of the "Caucasus. Peace. Development" Centre for Studying Global Issues of the Present and Regional Problems, said that after the publication of the 2018 study, authorities were not ready to discuss the problem.
According to her story, most Ingushes treat such surgical interventions as unacceptable, but they prefer not to interfere with the others' lives.
Akhmed Kurskiev, a resident of Magas, said that he had heard about these surgeries. "This is not the case in Islam, and it is contrary to common sense ... A woman is the same person as a man and has the right to such pleasure in marriage," he said, adding that he is sure that this is comparable to a murder.
This article was originally published on the Russian page of 24/7 Internet agency 'Caucasian Knot' on May 7, 2020 at 02:50 am MSK. To access the full text of the article, click here.
Author: Gor Alexanyan Source: CK correspondent