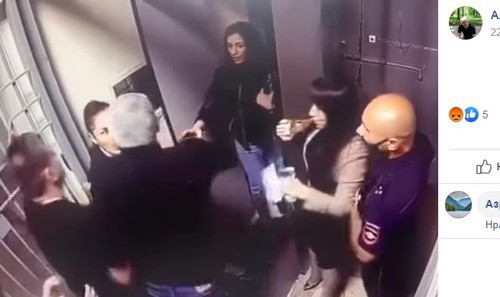 25 May 2020, 11:25
Use of force against advocates in Nartkala police outrages social network users
The law enforcers, who used force against three women advocates in the police station of the city of Nartkala, should be severely punished; and this fact should have a wide public outcry in the Kabardino-Balkarian Republic (KBR), social network users assert.
Three short video clips without sound, showing policemen rudely pushing the women out of the building appeared on May 22 in the "Other Nalchik" group on the Facebook. According to the authors of the clips, policemen did not like to be filmed to the camera.
Most social network users have categorically condemned policemen's actions, expressing hope that the incident in Nartkala will cause a wide public resonance in the KBR.
"We have a gross violation of citizen's and advocates' rights," wrote the user Toto Ervas.
"I want to believe that this case will cause a huge resonance in the KBR. After all, obviously, all rights have been violated," Gala Melnichenko, a subscriber, has commented the video.
"All the culprits should be brought to justice. In general, too many counteractions are being taken against advocates, when they exercise their professional duties," the user Khakim Kuchmezov has noted.
This article was originally published on the Russian page of 24/7 Internet agency 'Caucasian Knot' on May 24, 2020 at 10:14 pm MSK. To access the full text of the article, click here.