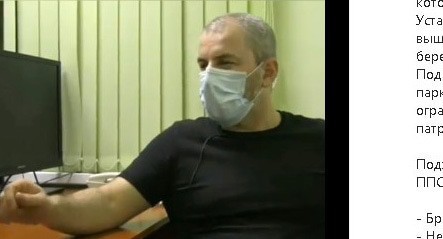 02 June 2020, 20:18
Forced apologies contradict traditions of Dagestan
While commenting on a video, in which a resident of Dagestan apologized for his harsh remarks addressed to policemen, retired law enforcers have noted that the practice of public apologies will not take root in Dagestan. Local traditions accept only the sincere recognition of one's mistakes, the leader of the Dagestani law enforcers' trade union emphasizes.
On May 30, the Dagestani Ministry of Internal Affairs (MIA) posted a video in which a man apologized for his harsh remarks about inspectors of the patrol-and-post service (known as PPS) who did not let him pass by them with a sick child. Posting such a video is humiliating, Instagram users note.
The practice of public apologies by the initiative of Dagestani law enforcers was borrowed from Chechnya, retired Colonel Nabi Akhadov suggests.
"Dagestan has a more developed civil society, and such things as in Chechnya are impossible in our republic," the retired Colonel said.
In the above-mentioned case, the resident of Dagestan really realized his mistake and sincerely apologized, believes Salikh Gadjiev, a member of the Dagestani National Assembly. However, the MP does not rule out that there are cases when policemen force citizens to apologize.
In Dagestan, the law enforcement bodies practice forcing citizens to apologize, but not as widely as in Chechnya, claims Magomed Shamilov, the head of the independent law enforcers' and prosecutors' trade union of Dagestan.
It should be also added that in January, the Dagestani MIA made public a video with apologizes of a resident of Khasavyurt for violating traffic rules. Instagram users criticized the driver. Abdurashid Magomedov, the Dagestani Minister of Internal Affairs, urged the law enforcement bodies to respect the rights of citizens and stop shooting staged videos with apologies.
This article was originally published on the Russian page of 24/7 Internet agency 'Caucasian Knot' on June 2, 2020 at 03:11 pm MSK. To access the full text of the article, click here.
Author: Gor Alexanyan Source: CK correspondent