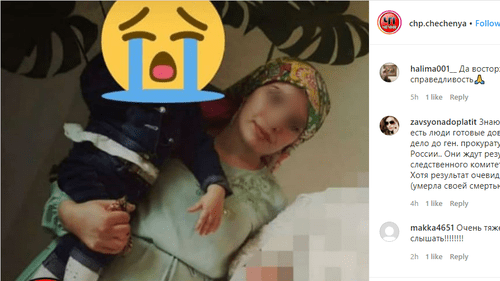 20 June 2020, 23:49
Body of Chechen woman exhumed after resonance in social networks
A forensic examination of the body of the Gudermes woman buried at night should show whether the version of her death as a result of domestic violence is true.
The "Caucasian Knot" has reported that a check was launched in Chechnya after reports of the murder committed by a Gudermes resident of his wife, who then was buried at night. Social network users have called on the woman's relatives to achieve an autopsy. The Imam, who buried the woman, explained this by hot weather, but residents of Chechnya objected saying that night funerals are not practiced in the republic.
Exhumation is the only way to verify the murder version, the investigator has pointed out.
The report about the exhumation triggered critical comments on the Instagram. Thus, the user aziev19 has stated that exhumation is contrary to Chechen traditions.
If the forensic examination confirms the woman's violent death, then, the question will arise of punishing not only the killer, but also those who helped in hiding the crime – those who washed the body and helped to bury it, the user Umar has pointed out.
The plot shown by the "Grozny" TV Channel did not convince local residents that the woman had died a natural death, said Maret, an employee of one of republic's agencies. "The death of this woman is now one of the most discussed topics ... The people's sympathy is entirely on the side of her mother and relatives," she said.
This article was originally published on the Russian page of 24/7 Internet agency 'Caucasian Knot' on June 20, 2020 at 01:13 pm MSK. To access the full text of the article, click here.
Source: CK correspondent