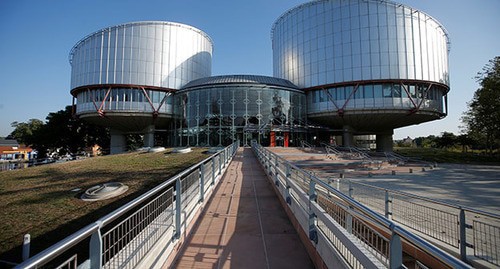 23 June 2020, 19:19
ECtHR awards human rights defenders with compensation for their beating in Ingushetia
Today, the European Court of Human Rights (ECtHR) has obliged the Russian authorities to pay am amount totalling to 28,000 euros to employees of the Human Rights Centre (HRC) "Memorial", two of whom – Ekaterina Sokiryanskaya and Shamsuddin Tangiev – were beaten, while Zina Mukusheva, Zoya Muradova, Fatima Yandieva, and Albert Khantigov were detained for holding a picket in Nazran in memory of Anna Politkovskaya.
The "Caucasian Knot" has reported that on October 16, 2006, in Nazran, law enforcers dispersed a picket dedicated to the memory of journalist Anna Politkovskaya, who was killed shortly before.
The picket was organized by the human rights organization "Mashr". The Nazran city administration refused to sanction the action, and the picketers who decided to hold it were expected by the police. Police chief Dolgiev, Deputy Minister of the Ministry of Internal Affairs (MIA) of Ingushetia, demanded from the picketers to leave the place. Magomed Mutsolgov, the head of the "Mashr", tried to explain that the refusal to sanction the action was illegal. Then, people in civilian clothes began to beat the picketers in front of the police.
The ECtHR has recognized the law enforcers' actions as a violation of the right to liberty and security of person and the right to freedom of assembly, as provided for by the European Convention on Human Rights. Today, the human rights defenders have been awarded the amount totalling to 28,000 euros, the Strasbourg Court reports on its official website.
This article was originally published on the Russian page of 24/7 Internet agency 'Caucasian Knot' on June 23, 2020 at 03:06 pm MSK. To access the full text of the article, click here.