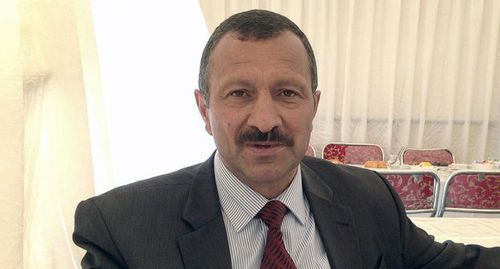 06 August 2020, 13:12
Tofig Yagublu accuses court of fulfilling political order
At his trial at the Nizami District Court, Tofig Yagublu, a member of the National Council of Democratic Forces (NCDF) and of the "Musavat" Party, declared his innocence. The court rejected all the defence's motions. Mr Yagublu has treated the trial as biased and "fulfilling the political order" of the Azerbaijani leadership.
The "Caucasian Knot" has reported that Tofig Yagublu was detained on March 22, 2020. His daughter said that while he was in his parked car, another car drove into his one; and people in it began behaving aggressively. The Ministry of Internal Affairs (MIA) claimed that he himself had committed a road accident and attacked a married couple; therefore, he was detained.
The sessions at the Nizami District Court on Tofig Yagublu's case began on August 5.
No activists and journalists were let to the trial; court marshals motivated it by the quarantine measures introduced in connection with the COVID-19 pandemic.
According to Nigyar Khazi, Tofig's daughter, her father protested against the non-admission of journalists and activists into the courtroom. "My father stated, 'You want to conduct a closed trial; isn't it not enough for you to slander an innocent person? You want his voice not to be heard. This is not justice – this is an unfair trial by the political order of Azerbaijani President personally'," Ms Khazi told the "Caucasian Knot" correspondent.
According to her story, her father's advocate petitioned to let Yagublu out of the glass cage and allow him to sit next to his advocates, who also petitioned to add the video records made at the incident venue to the case files, and to request the billing of the telephone calls from the spouses Elkhan and Djavakhir Djebrailov, who were recognized as victims. However, the court rejected all the defence's motions.
This article was originally published on the Russian page of 24/7 Internet agency 'Caucasian Knot' on August 6, 2020 at 08:40 am MSK. To access the full text of the article, click here.
Author: Faik Medzhid Source: CK correspondent