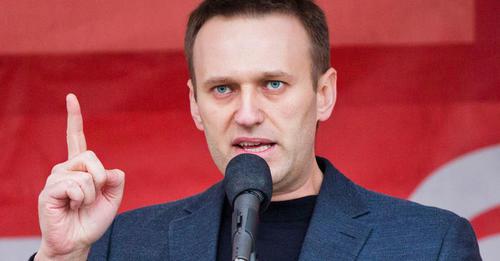 21 August 2020, 10:21
Navalny supporters in Southern Russia announce pickets because of his poisoning
Activists will hold solo pickets in connection with the poisoning of Alexei Navalny, the coordinators of his offices in Volgograd and Krasnodar told the "Caucasian Knot".
In the morning on Thursday, August 20, the fact of Alexei Navalny's poisoning was reported by his press secretary Kira Yarmysh. The oppositionist felt bad in his flight from Tomsk to Moscow. The aircraft made an emergency landing in Omsk, and Navalny was taken unconscious to a local hospital.
The members of Navalny's offices in Southern Russia treat the incident with Navalny as an attempt on his life, organized with the participation of special services. Evgeny Kochergin, the coordinator of Navalny's office in the Volgograd Region, is inclined to blame Russian authorities for this incident.
Anastasia Panchenko, a deputy coordinator of Navalny's office in Krasnodar, is also sure that the politician was poisoned at the direction of the federal authorities.
Solo pickets will be held in the regions where Navalny's offices function. "In Novosibirsk, we went out today (on August 20) to Lenin Square; and Volgograd activists want to do it tomorrow (on August 21) to the Alley of Heroes. We must show the authorities that we demand an honest investigation," Ms Panchenko has added.
This article was originally published on the Russian page of 24/7 Internet agency 'Caucasian Knot' on August 21, 2020 at 00:15 am MSK. To access the full text of the article, click here.
Author: Semyon Charny Source: CK correspondent