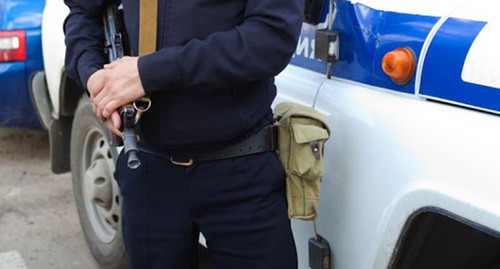 05 October 2020, 17:55
Russian authorities claim law enforcers not involved in Salman Tepsurkaev's kidnapping
In response to the questions from the European Court of Human Rights, Mikhail Galperin, Representative of the Russian Federation at the European Court of Human Rights, stated that Salman Tepsurkaev, a native of Chechnya, was not detained by law enforcers and was not subjected to ill-treatment. Human rights defenders and activists of the movement "1Adat" treated the Mr Galperin's statement as unconvincing.
The "Caucasian Knot" has reported that on September 14, the European Court of Human Rights (ECtHR) requested the Russian authorities to provide the information whether Salman Tepsurkaev was kidnapped and tortured and whether an investigation was being carried out into the case.
In September, a video with Salman Tepsurkaev's humiliation posted on the Internet provoked a public outcry. The video showed a naked man who was sitting on a bottle and explaining that he was "punishing himself" for cooperation with the opposition "1Adat" Telegram channel. Authors of the Telegram channel stated that the moderator of their chat was kidnapped and tortured by law enforcers.
According to Dmitry Piskunov, the director of the CaT's North-Caucasian branch, the human rights defenders have information that one of the cars in which Salman Tepsurkaev's kidnappers arrived was registered in Chechnya in the name of a law enforcer.
Let us remind you that after the video with self-torture had been posted on the Internet, Salman Tepsurkaev recorded another video in which he stated that he considered himself guilty of insulting Chechen law enforcers and women. The young man explained that he had to choose between humiliation and death.
Blogger Tumso Abdurakhmanov then suggested that Salman Tepsurkaev was in the hands of the Chechen law enforcers and he was forced to take part in the video recording.
This article was originally published on the Russian page of 24/7 Internet agency 'Caucasian Knot' on October 5, 2020 at 12:31 pm MSK. To access the full text of the article, click here.