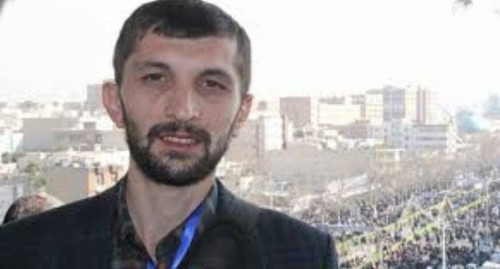 18 November 2020, 17:43
Azerbaijani rights defenders treat verdict to journalist Aslanov as absurd
Authorities are often accusing journalists, including of espionage for Iran, but such charges look implausible, Namizad Safarov, the coordinator of the Centre against Repressions and Torture, said in his comment to Polad Aslanov's verdict.
The "Caucasian Knot" has reported that in June 2019, Aslanov was arrested on suspicion of espionage. On November 16, the court sentenced him to 16 years in prison. The verdict is unfair and will be appealed against, his wife and advocate have stated.
Mr Safarov has pointed out that in Aslanov's case there is no direct links with other similar cases of accusations of espionage in favour of Iran. In his opinion, this is done to convince the public of credibility of accusation.
The Committee to Protect Journalists (CPJ) has condemned the verdict to Aslanov, the "Turan" News Agency reports.
Zardusht Alizade, a political analyst, believes that Aslanov's case will not affect the Baku-Tehran relations.
Let us remind you that Tehran has offered help to Russian peacemakers in their mission to observe the peace agreement on Karabakh. Iran would like to deploy its peacemakers in the conflict zone, analysts believe. With all the complexity of interrelations with Baku, Iran has always stood for the territorial integrity of Azerbaijan, Radjab Safarov, Director General of the Centre for Studying the Modern Iran.
This article was originally published on the Russian page of 24/7 Internet agency 'Caucasian Knot' on November 18, 2020 at 00:30 am MSK. To access the full text of the article, click here.
Author: Faik Medjid Source: CK correspondent