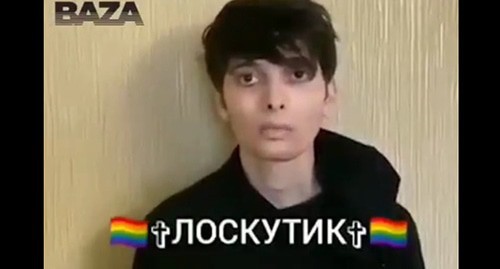 08 February 2021, 22:20
Media: Chechen investigators call atheists accomplices of militants
The Chechen law enforcement bodies suspect a gay and a transgender person who mocked religion of aiding and abetting militants, the newspaper "Novaya Gazeta" reports. Investigators say that the detainees acknowledged their guilt.
The "Caucasian Knot" has reported that law enforcers returned to the republic from Nizhny Novgorod two natives of Chechnya: 20-year-old Salekh Magamadov and his minor brother. A lawyer from the "Russian LGBT Network" filed complaints about the kidnapping of the young people. Akhmed Dudaev, Chechen Minister of Information and Press, claims that the young people were suspected of aiding and abetting a militant from a grouping led by Aslan Byutukaev.
The accusation of aiding and abetting militants is usual for Chechnya, but it is "extremely ridiculous" in the LGBT people's case, the "Novaya Gazeta" notes. An author of the article posted by the newspaper recalled that in March 2020, both young men were detained in connection with their atheistic posts on the Internet. "One of them is a transgender person who takes hormone-containing pills, and the other is a gay. And both of them absolutely do not believe in the Islamic caliphate," the author of the article noted.
Both young men were among the "Chechen bloggers," detained in April 2020, says Oleg Orlov, a member of the Council of the Human Rights Centre (HRC) "Memorial".
This article was originally published on the Russian page of 24/7 Internet agency 'Caucasian Knot' on February 8, 2021 at 03:54 pm MSK. To access the full text of the article, click here.