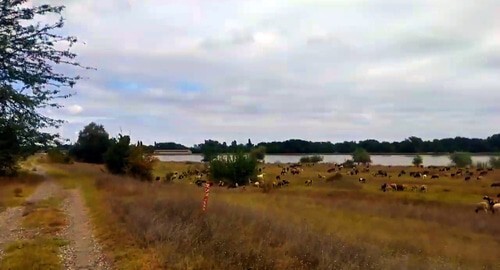 09 September 2021, 09:47
KBR villagers demand their pastures back
Residents of the village of Priblizhnaya have sent a letter to Kazbek Kokov, the head of the Kabardino-Balkarian Republic (KBR), in which they complained that they could not grow fodder for their livestock after the land was granted into lease to the Petrovs collective farm.
"After the bankruptcy of the Petrovs collective farm, the arable land should be returned to the village of Priblizhnaya. Local residents have the right to decide by themselves how to use their land. There are many villagers here who want to create farms and rent the necessary 50-100 hectares of arable land," says the letter, a copy of which is at the disposal of the "Caucasian Knot". Local residents ask the head of the republic "to attract administrative resources and the deputies' corps to openly discuss the current situation and make a fair decision in the interests of the villagers."
So far, there is no response to the letter, Priblizhnaya villagers told the "Caucasian Knot" correspondent.
According to villagers, their problems began after in 2003 their Zhuk collective farm was annexed to the Petrovs collective farm in the village of Yekaterinogradskaya. Almost everyone who held a gathering came out against such a merger, but their opinion was ignored.
As a result of the merger, all Priblizhnaya lands went to the Petrovs collective farm, and local villagers were left without land, they assert.
This article was originally published on the Russian page of 24/7 Internet agency 'Caucasian Knot' on September 9, 2021 at 01:04 am MSK. To access the full text of the article, click here.
Author: Lyudmila Maratova Source: CK correspondent