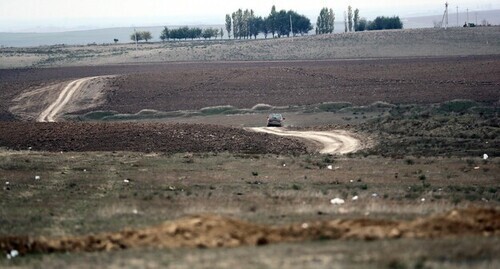 25 September 2021, 14:50
Azerbaijan: bodies of two villagers found in minefield
The villagers, who went missing in July, have been found dead in a mined area on the border of Goygol and Kelbadjar Districts, the Azerbaijan Ministry of Internal Affairs (MIA) has informed.
The "Caucasian Knot" has reported that residents of Azerbaijan are regularly blown up by mines in the Karabakh conflict zone. Thus, on September 21, a tractor driver, while working in the village of Garvand, Agdam District, ran into an anti-tank mine and was injured by the explosion. On September 22, another tractor driver, Mamed Mardanov, perished while plowing land in the Azerbaijani border village of Bala Djafarli, Gazakh District.
The bodies of two villagers, aged 21 and 11, from the village of Alakhanchally of the Dashkesan District, who went missing on July 30, were found at a mined site on the border of the Goygol and Kelbadjar Districts, a source from the Ganja regional group of the Azerbaijani MIA has informed.
Presumably, the villagers got lost in foggy weather and entered the territory of the Kelbadjar District, where they were blown up by a mine, the source said, adding that the searching works were delayed because of demining.
Let us remind you that the Azerbaijani General Prosecutor's Office (GPO) reported that from November 10, 2020, to September 22, 2021, in the conflict zone and on the Armenian border, seven military servicemen and 24 civilians were killed by mine explosions; 91 servicemen and 38 civilians were wounded.
This article was originally published on the Russian page of 24/7 Internet agency 'Caucasian Knot' on September 24, 2021 at 11:09 pm MSK. To access the full text of the article, click here.
Author: Faik Medjid Source: CK correspondent